Careaga Engineering is a full service civil engineering construction and surveying firm providing the best local customer service for residential and commercial clients and contractors throughout Northern and Central NJ. During the design, approval, and construction process, we will consult with you to help complete your project in a timely manner. If you need to obtain or expedite a building permit, a structural inspection, repair your snow or ice damaged roof, advanced treatment septic systems without a mound, correct drainage problems, obtain zoning and building department approvals to build your new dream home, or if you need engineering assistance as a general contractor or excavator, we can help design your project and help expedite Town, County, and/or the State of New Jersey DEP permits. Talk to a real person not an answering machine! Check our reviews, over 95% of our clients recommend us or will use us again! Call 973-448-0651 ask for Karen or Danielle.

Careaga Engineering Inc. is owned and operated by Jeffrey Careaga in Morris County, New Jersey. Jeff has a 1984 B.S from University of Pennsylvania School of Engineering, attended the Wharton School of Business 1979-1984, and is a licensed Professional Engineer in New Jersey with over 33 years of local construction experience and thousands of satisfied clients in Morris County, Sussex, Warren, Somerset, Passaic, Hunterdon, Bergen, Essex, Union, Hudson, and other counties within Northern, Central and Southern New Jersey.

E-Mail us with your questions, no construction job too small or too large, emergency response services are typical jobs for us...we will expedite the permitting and construction process, tell us how we can help, we pride ourselves on customer service and affordable( NOT CHEAP ) ENGINEERING...........Contact: Jeff@Careagaengineering.com or call 973-448-0651 and ask for Karen, Danielle, or Jeff

The companies staff includes licensed Professional Engineers, Construction Inspectors, Architectural draftsmen, and Professional Land Surveyors. We provide lot development engineering design and expert testimony at public hearings for Land Use Approvals and Variance Zoning Board Applications for Commercial and Residential Site Plans, plot plans, Subdivisions, Drainage Design and drainage engineering, elevation certificates, Highlands Preservation Area Act approvals, ALTA/ACSM Land Title Surveys, architectural plans, environmental permit approvals, help determine the best economic choice of alternative septic designs, NJDEP permitting (New Jersey Department of Environmental Protection) including LOI permits(Letter of Interpretation), jobsite engineering and surveying support, wetland and flood hazard area Notice of Violation ( NOV ) mitigation, sustainable and regenerative landscape construction, Construction and Land Use and Construction Engineering Expert Witness, TAW permits(Transition Area Waiver), GP 25 (NJDEP General Permit 25 for septic), Pump Station, Public and Private residential well water treatment and supply systems, concrete swimming pool design, Boathouse evaluations and repairs, Waterfront Construction and Engineering, Real Estate closing structural Engineering for Home Structural Repair in Northern North NJ, evaluation of roof to support solar panels, retaining wall installations and design including modular block, masonry, rock, underpinning, flowable fill, helical and mini piles, stone and boulder retaining walls, thermography and infrared thermal imaging to determine water infiltration and leakage, infrared septic tank and utility line locations services, 5 year fire escape certifications per IFC IBC and NFPA, foundation and masonry design including concrete block and reinforced concrete design, rebar and depth verification via sub-scanner, land and landscape architecture, environmental permitting, preparation of flood insurance elevation certificates and LOMA applications, Concrete and block Foundation Crack Repair in North NJ, Septic codes for a 2,3,4,5 bedroom and the price of a septic system, Advanced Treatment Alternative Moundless Septic System Design, sinkholes, septic restoration systems and septic remediation including Eco Aire oxygen Septic system remediation, engineering support for Norweco and north NJ dealer Septic Supplies LLC, incinerator greywater burning vapor disposal septic systems, Hoot, terralift and aeration drainfield restoration and rehabilitation techniques, water recycling systems, drainage issues, rebar and depth verification via subsurface scanning, concrete pool engineering, epoxy injection crack repair, dock, seawall and piling design, lakefront engineering including dock, marina, ISDS - Individual Sewage Disposal Systems, and boathouse design in North NJ, Northern NJ.
Contact Jeff@Careagaengineering.com for more information.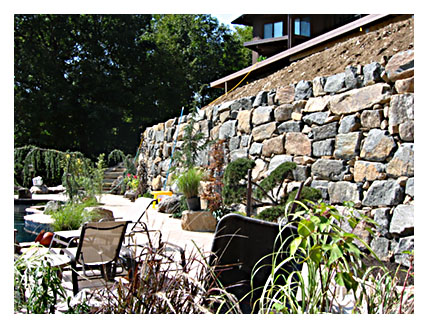 We serve the following Counties in New Jersey:
Sussex County, Morris County, Bergen County, Warren County, Passiac County, Hunterdon County, Somerset County, Union County, amongst others
The follwoing is a list of some of the cites we serve:
Stanhope NJ, Franklin NJ, Mount Olive NJ, Lake Hopatcong NJ, Budd Lake NJ, Randolph NJ, Flanders NJ, Roxburry NJ, Denville NJ, Chester NJ, Sparta NJ, New Brunswick NJ, Nutley NJ, Montclair NJ, Livingston NJ, Byram NJ, Jefferson NJ, Dover NJ, Morristown NJ, Montville NJ, Morris Plains NJ, Rockaway NJ, Mendham NJ, Washington NJ and Hackettstown NJ among others.