Careaga Engineering designs many concrete and masonry foundations, and over 100 foundation repair designs each year including: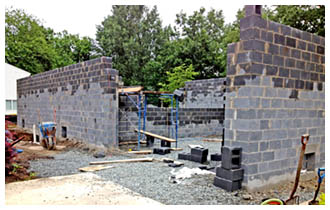 Masonry Block and Concrete Foundation Design, Precast Concrete Foundations, Cinder and Block Foundation Modification Repair designs, wall stitching, design modifications to extend foundation higher, thermography and infrared imaging for wall integrity
Geotechnical Engineering for residential foundations including soil load bearing capacity, verification of soil bearing strength under footings and foundations for precast foundations, verification of 2000 pound per sq ft presumed capacity in NJ
Reinforced Concrete Foundations, Grade Beams, Pier Designs, Foundation Leveling, Foundation Repair, raising foundations, boathouse foundations
Rammed Earth Foundations and Solar Building Structures
Pre-Cast Concrete Panel Foundation Design
Pile Foundation including wood piles, Helical Piles (Hercules, certified Pier Tech designer, Chance), Mini and Micro Piles, soil testing for bearing capacity using helical test piles
Mud Jacking and Pressure Grouting Voids to Lift Floors, slabs, sidewalks, foundations, pools
Modular Home and Superior Walls Modular Foundations
Water Recycling Systems for Commercial and Industrial applications
Structural Engineering Details for Forensic repairs and Building Department Permit Approvals
Foundation Repair including grouting beneath floors, repair of foundation walls, helical pile and wood installations, drilling and grouting, installation of flitch plates, jacking and raising structures above flood elevations, installation of new support girders, repair of flood damage, reinforcement of existing foundation. We design foundation underpinning designs (concrete underpinning, helical and mini piles, flowable fill backfill) for environmental cleanup contractors for temporary support and structural fill installation for structures during contaminated soil removal processes.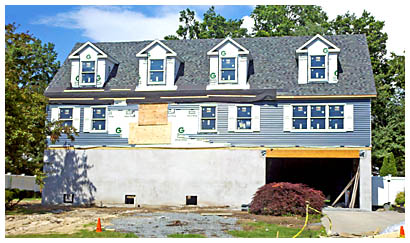 Flood Damage Repair, raising foundation above flood levels
Dock Design (piles, pilings, floating docks )and Boathouse Design and foundation repair and remediation for lakefront properties.
Soil Testing Engineering including bearing capacity for residential foundations, construction on fill, water table verification, foundation drainage for high water table, permeability testing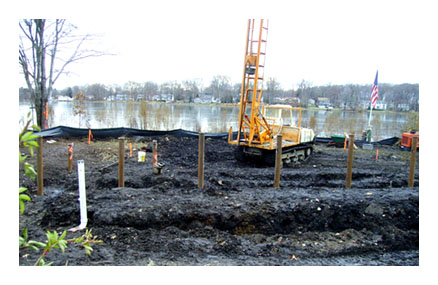 Careaga Engineering completes dozens of residential foundation and structural repairs each year. Remedial foundation and remediation structural support repair designs are completed on a need basis, including pressure grouting and reinforcement of foundation walls for horizontal crack repair, certification of structural stability of questionable areas (foundation cracks, bowed foundation walls, vertical and horizontal crack foundation repair, bowed beams, etc) can be provided and/or sealed structural repair design and cost estimates can be completed on a need basis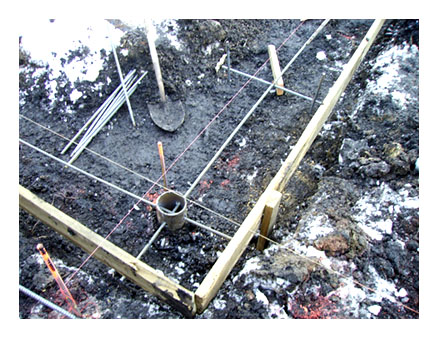 Careaga Engineering can Design and Build the structural repairs if desired, or the client can utilize the contractor of their choice


Direct all email correspondence to jeff@careagaengineering.com or call us at 973-448-0651