Our Northern NJ Morris County civil land use, surveying, and structural engineering and construction firm has experience with the following:
Site Plan Approvals: Surveying and Engineering- We will verify zoning regulations and evaluate options for the optimal site layout for your needs including residential homes, commercial properties, gas stations, strip malls, drainage engineering, new swimming pools, office parks, utility buildings, building additions, geo tech evaluations and design, retaining walls, grading plan designs, and soil erosion control applications, and various construction permitting.

Residential and Light Commercial Structural Engineering Inspections, infrared video and photos for water intrusion, video scope behind wall inspections for damage assessment and utility locations, Licensed Engineer Home Inspector, Structural Design and Repair, house lifting, swimming pool repairs and pool concrete design, foundation leveling and repair, waterproofing construction techniques, contract management and contractor for repairs. We design foundation underpinning designs (concrete underpinning, helical and mini piles, flowable fill backfill) for environmental cleanup construction contractors for temporary support and structural fill installation for structures during contaminated soil removal processes. Engineering 5 year certifications for fire escapes per 2012 IFC, IBC 101.3.3, NFPA Lite Safety Code 101 including load testing verification, deflection measurements before, during, after testing.

Environmental Engineering including Highlands Preservation Area approvals, NJDEP Wetlands Letter of Interpretations and Transition Area Waivers(LOI, TAW) applications and Flood Hazard Area ( FHA ) approvals, wetland mitigation, construction adjacent to streams and wetlands, sustainable and regenerative landscape construction, constructed wetlands, wetland, meadow, woodland, and stream restoration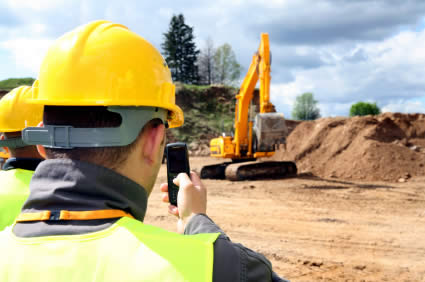 Septic Engineering - All types of septic system engineering and surveying ( topo survey req'd) and alternative advanced no mound septic engineering, remediation and rejuvenation including Eco-Aire, terra lift and bacteria, North NJ Norweco engineering, sales and maintenance support for Septic Supplies LLC, conventional gravity systems, pressure dosing, peat systems (Puraflow), aeration (Norweco, Cromaglas, Hoot, etc.), drip dispersal, incinerating toilet and full house greywater EcoJohn incinerator septic systems, TWA NJDEP approvals, NJPDES permitting, infrared imaging and septic tank location services, replace cesspools for real estate transactions as required in NJ

Land Use Board Approvals, Planning Board, and Zoning Board applications - Major Subdivisions, Minor subdivisions, lot line adjustments (technical minor subdivision) , Municipal Planning Board and Zoning Board approvals

Surveying & Building and Construction Stakeout, ALTA/ACSM Land Title Surveys, Topographical surveys, Lot Line Stakeout for fences, garages, sheds, and other improvements -

Lakefront Property Development including environmental permits, NJDEP Flood Hazard ( FHA ) and Wetlands permits, seawall and dock layout, marina design, boathouse design for waterfront properties, flood and elevation certificates, FHA Permit by Rule verification

Foundation design and construction, foundation modification design, pile design, helical piles, mini and micro piles, flood elevation foundation modifications

Design-Build - Septic remediation, structural repairs of damaged roofs and foundations
Contact jeff@careagaengineering.com for more information.

engineering consulting firms, construction engineering, engineering consultants, consulting engineers, consulting engineering
Soils Testing for Septic System Design

Structural Inspections- By licensed structural engineers, including cracked foundations, bowed foundations, beams, girders, insect damage, termite damage, settlement of foundations, cracked floor joists, broken roof joists, uneven floors, stone foundations, concrete foundations, block foundations

Structural Design and Remediation including flitch plate design by residential structural engineers, home structural engineers, roof inspections and repair design

Septic Inspection, Septic Remediation, Septic Engineering Design- Including onsite septic systems, design alternate peat and peat moss septic systems, septic system testing, septic services, septic tanks, septic tank repair, septic systems cost, septic aerator, septic system pump, septic system bacteria, mound septic systems, mounded septic systems, repair septic system, septic treatment, peat systems, drip irrigation, advanced treatment, aerobic systems, leach field, leach fields, septic holding tanks, septic tank price and pricing, septic companies, septic installers, septic maintenance, septic lift station, septic supplies, septic beds, septic system maintenance, septic alternative, Eco-Aire, home septic systems, commercial septic systems

Bid Package Preparation, Bidding, Build-To-Suit, Construction Completion, Contract Negotiation / Administration, Contracting, Contractor Selection, Cost Control, Design Management, Design Oversight, Design-Build (D / B), Estimating, Feasibility Analysis, Preconstruction Coordination, Preliminary Budgeting, Project Advisory And Consultation, Project And Construction Management, Project Close-Out Services, Project Marketing, Quality Control, Reporting, Risk Management, Risk Minimization, Schedule And Cost Analysis, Schedule Control, Scheduling, Site Assessment And Acquisition, Value Engineering, Value Engineering Services, Project Management, building construction design architect engineer engineering building codes revit autocad adt autodesk drafter drafting draftsman designer addition remodel remodeling CAD variance framing architectural design architecture contractor drawings permit building permits drawings archtect archtectural design remodeling additions house home residential planning plans builder building construction design architect engineer engineering building codes revit autocad, autoCADD, auto CADD, adt autodesk drafter drafting draftsman designer addition remodel remodeling structural elevations details elevation 3D plans blueprints blue prints design planning Architects design paper to cad cadd architect, stager, color consultant, window treatments, kitchen and bath designs, art selection, assistant, designer, planner, reorganize, image, advice, advise, real estate, apartment, condo, model home, organize, interior decorator, painting, Design, sign and stamp Blue prints, plans, drawings, redesign or review structures, foundations for all components systems including Mechanical HVAC, Plumbing, Electrical and Fire Alarm - Safety control, pressure processing systems. Specific duties include review all work performed by contractors and designers, CAD Technicians and subcontractors, check drawings for accuracy, work with subcontract engineering and architectural design firms, layout proposed systems, using customer drawings and survey data, will consult with attorneys, owners, contractors and Insurance companies building construction design: HVAC- heating and cooling systems, oil to gas conversion, baseboard heating, Plumbing, kitchens, baths, sunrooms, solariums, greenhouses

Within these areas we offer some of the following services:

Surveying- Vacant Lot Surveys Title Surveys, Construction Stakeout, Topographical Surveys, Subdivisions
Grading Plans , Drainage Studies, Permitting, Expert Testimony, Variance Plans
Driveway Plans, Slope Analysis - Site Plans, Stormwater Management Design, Landscaping & Lighting Plans, As-Built Drawings, Feasibility Studies, Sanitary Sewer Design, Retaining Wall Design








NJ, North NJ, Northern NJ, Sussex County NJ, Morris County NJ, Passaic County NJ, Union County NJ, Somerset County NJ, Warren County NJ, Bergen County NJ, Hunterdon County NJ, Essex County NJ, Kinnelon NJ, Oakland NJ, Wyckoff NJ, Wantage NJ, Franklin Lakes NJ, Wyckoff NJ, Jefferson NJ, West Milford NJ, Lake Hopatcong NJ, Randolph NJ, Morris Township NJ, Chatham NJ, Convent Station NJ, Chester NJ, Flanders NJ, Mount Olive NJ, Upper Saddle River NJ, Northern NJ, Budd Lake NJ, Byram NJ, Denville NJ, Green Pond NJ, Rockaway NJ, Sparta NJ, Oak Ridge, Lake Hopatcong