Careaga Engineering is a leading residential construction and light commercial structural engineering firm in Northern and Central NJ. Emergency response available for storm damage, or other issues. Typical inspection and letter of report cost $550.00 to $950.00 depending on location and scope of work. Typical repair drawings should be $200.00 to $750.00 for typical small repairs, up to a maximum of $1,500.00 for more extensive residential repair projects. Every day we are working on a variety of structural issues including horizontally cracked foundations, sink holes, sloping floors, framing restoration and remediation for structural damage, fire damage assessments for building departments C.O., snow and wind damaged roof repair, evaluation of roof to support solar panels, flood water damage, tree damage, sinkhole and water undermining problems affecting residential homes, townhouses and condominiums, light commercial and industrial buildings. Whether for insurance settlement purposes, or to develop a cost analysis for repairs for real estate transactions, we understand the need for emergency inspections and we can mobilize quickly as necessary to meet your needs. Careaga strives to satisfy concerned buyers, sellers, and lenders when typical home inspectors indicate structural, insect, or water damage to foundations, wood and steel support beams, framing, and roof truss issues. Forensic analysis of horizontal and vertical foundation cracking, rebar and depth verification via sub-scanner, thermography and Flir One infrared imaging for water leakage in the basement or water infiltration through roofs can be evaluated and repair recommendations and engineered sealed design drawings are provided for necessary building permits for use by a contractor of your choice. Our forensic testing services accurately locate water intrusions so the exact failure point can be identified for accurate repairs.
Careaga has substantial experience and provides the best response time for evaluation of damaged homes, churches, and light industrial and commercial facilities due to flood, hurricane and wind damage for insurance purposes. We are familiar and experienced in many foundation distress repair methods to stabilize any foundation, we inspect and repair old stone basement walls, and certify old wood and steel beam certifictions and/or remedial recommendations and structural and framing repairs requiring building permits as required. Engineering 5 year certifications for fire escapes per 2012 IFC, IBC 101.3.3, NFPA Lite Safety Code 101 including load testing verification, deflection measurements before, during, after testing.
Our structural inspections enable you to take control of your real estate transaction by helping you: • Identify potential problems • Survey the home's condition for possible second story addition including foundation certification and structural verification of existing beams and supports, forensic rebar depth verification via sub-scanner, infrared analysis of structural issues by detecting different levels of thermal capacity and conductivity of structural components • Small diameter video scope behind wall damage assessment inspections and infrared examination • Consider possible repairs and upgrades or future interior modifications • Experience confidence and peace of mind about your investment and negotiations.
During construction we also provide consultation and structural design support to homeowners, developers, home improvement contractors, excavating companies, private and public utility companies.
Every year repeat clients and new clients require engineering drawings and architectural detailing for building inspectors to keep construction operations moving forward without a loss of downtime:

Licensed Engineering Inspectors to complete construction inspections, certifications, for modifications of the foundation providing design sealed drawings for building department approval, forensic building repair engineering

Supply of construction engineering details to satisfy Township building departments and engineering departments, sealed drawings for add a level building additions, swimming pool engineering design details

Construction Certifications and As-Builts are furnished upon completion of construction to all required government agencies

Typical Services: No job too small, building permits, residential structural home inspection engineer, forensic building engineer, thermal imaging, structural engineering of cinder and concrete block foundations, home addition structural engineers, termite damage, video inspections behind drywall or sheetrock, evaluations of uneven floors, failing retaining walls, retaining wall repair, geotechnical evaluations, consulting and forensic building engineer expert witness testimony, structural engineer old houses with stone foundations, termite damage, powder post beetle damage, structural engineering firm, flood damage, waterproofing after foundation wall movement, repairs to deteriorated structures, load bearing steel beam design, cracked travertine and ceramic tile, specifications, industrial, licensed engineering inspector, thermography and infrared imaging for determination of pilaster locations in grouted masonry walls, sealed building plans, engineering firms, waterproofing a basement, basement waterproofing systems, epoxy injection, carbon and kevlar strap foundation reinforcement repairs, diagnose sink hole solutions, pressure grouting, mud jacking, cost of structural repair, basement reinforcement and repairs, leaking basement, infrared imaging to determine basement leaks, basement waterproofing, block foundation repair, deteriorated cinder block, mini piles, helical piles, jack footings and foundation, cinder or concrete block foundation repair, Structural analysis of cracking of gunite and concrete pool, settlement issues, expansion joint issues between the deck and coping (loose tiles popping off, etc.), methods to stabilize cracked areas.
Direct all email correspondence to jeff@careagaengineering.com or call us at 973-448-0651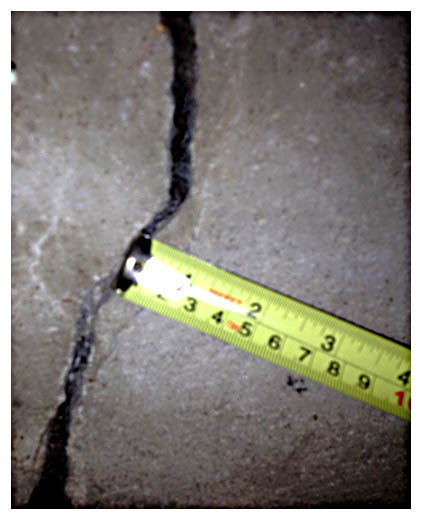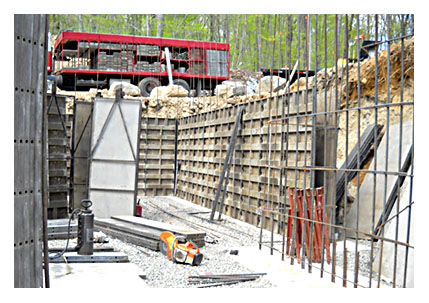 Serving
Northern NJ, Sussex County, Morris County, Bergen County, Warren County, Passiac County, Hunterdon County, Somerset County, North and Central NJ, NJ
Also Serving - NJ, North NJ, Northern NJ, Sussex County NJ, Morris County NJ, Passaic County NJ, Union County, Somerset County NJ, Warren County NJ, Bergen County NJ, Hunterdon County NJ, Essex County NJ, Kinnelon NJ, Oakland NJ, Wyckoff NJ, Wantage NJ, Franklin Lakes NJ, Wyckoff NJ, Jefferson NJ, West Milford NJ, Lake Hopatcong NJ, Randolph NJ, Cedar Knolls NJ, Chatham NJ, Convent Station NJ, Chester NJ, Flanders NJ, Mount Olive NJ, Upper Saddle River NJ, Northen-NJ, Budd Lake NJ, Byram NJ, Denville NJ, Green Pond NJ, Rockaway NJ, Sparta NJ, Oak Ridge NJ, Oakland NJ, Highland Lakes NJ, Allamuchy NJ, Hackettstown NJ, Long Valley NJ, Washington Twp. NJ, Byram NJ, Andover NJ, Hopatcong