Careaga Engineering, Inc. is a licensed engineering and General Home Improvement Contractor #13VH01143300, and has completed hundreds designs and repairs for structural issues for foundations, framing and home / house modification repair installations on residential houses, churches, light commercial and industrial facilities throughout North and Central NJ. No job is too small. If your home or building inspection indicates a structural engineer should evaluate whether repair is necessary, we can help, and if necessary obtain your repair permits for construction (even if construction has already been completed), or you can work with a contractor of your choice. Many homeowners and property owwners need to obtain building permits for work previously done without permit, in which case we can inspect the work and prepare as-built/modification drawings by a licensed architect or engineer for any proposed work needed per building codes, as required to obtain necessary building permits. Engineering 5 year certifications for fire escapes per 2012 IFC, IBC 101.3.3, NFPA Lite Safety Code 101 including load testing verification, deflection measurements before, during, after testing.

Typical structural repairs include design and supply of sealed engineering reports and drawings to stabilize the structure, to satisfy Township Building Department permit applications, and we provide structural certification and a warrantee upon completion of any necessary repairs completed by a contractor of your choice. Typical repair drawings should be $200.00 to $750.00 for one or two wall/beam design/repairs, up to a maximum of $1,500.00 for more extensive residential repair projects. We can recommend qualified and reasonable contractors if desired.

Experience includes:

Licensed Engineer Inspector to provide forensic analysis and cost estimates of framed roof and truss repairs due to snow damage, evaluation of roof to support solar panels, basement foundation and other structural repairs including flood damage, cracked basement and weak deteriorated foundation walls, bowed concrete and block or cinder block foundations, forensic evaluation of structural cracks, repairs to flood and vehicular damaged foundations and buildings, inspect and repair old house stone basement walls and certify old beam certifications and/or remedial recommendations, including repair horizontal cracks, vertical cracks, stepped cracking in mortar joints, diagonal cracks, rebuild isolated portions of stone walls, underpin to prevent footing settlement, heaving, settling, or sinking foundations, structural epoxy injection crack repair in exterior or interior walls, carbon strap installations, rebar wall stitching and installation, pressure grouting, and tie-back stabilization

Foundation Specialist/Distress Repair for reinforcement of existing foundations including verifying the cost of repairs including rebuilding historical brick and stone foundations, remediate sloping floors, stitching wall with rebar and carbon fiber, pressure concrete grouting of hollow block masonry, epoxy crack injection, mudjacking to fill voids under concrete floors and walls to stabilize and level floors, flowable fill installations.

Underpinning footings and foundations, pile installations, foundation leveling and pier and column supports, sink hole repair

Wood, composite and steel beam installations, Wood framing to strengthen roofs for solar panels, repair and/or replacement of damage wood due to termite or water damage after video inspection behind dry wall or sheetrock to determine extent of damage, epoxy injection to stabilize deteriorated sill plates, evaluation of the cause for marble, travertine and natural stone tile cracking

Verify cost to fix or repair foundation, foundation replacement and concrete or masonry foundation repair costs, epoxy injection repair of cracked concrete foundations

Helical Piles, mini piles, micro piles, tie-back anchors, shoring, mudjacking, raising foundations, repairing leaning chimney without replacement with helical piles

Beam Repair and replacement including flitch plates, C-Channel stiffeners, sister beam installations, beam size verification, cracked tile prevention

Retaining wall repair and replacement, boulder and stone wall design

Sink Hole evaluation and repair

Foundation leaks, wet basement repair, epoxy crack injection, cost of structural foundation repair, water infiltration into basement


Direct all email correspondence to jeff@careagaengineering.com or call us at 973-448-0651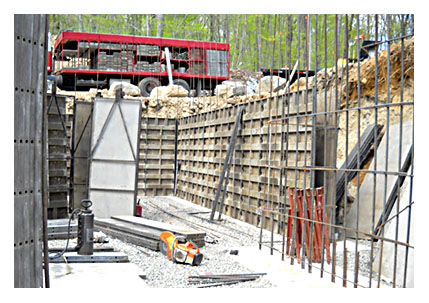 Serving
NJ, North NJ, Northern NJ, Sussex County NJ, Morris County NJ, Passaic County NJ, Union County, Somerset County NJ, Warren County NJ, Bergen County NJ, Hunterdon County NJ, Essex County NJ, Mendham NJ, Oakland NJ, Wyckoff NJ, Wantage NJ, Franklin Lakes NJ, Wyckoff NJ, Jefferson NJ, West Milford NJ, Lake Hopatcong NJ, Randolph NJ, Harding Green Village NJ, Chatham NJ, Convent Station NJ, Chester NJ, Flanders NJ, Mount Olive NJ, Upper Saddle River NJ, Northen-NJ, Budd Lake NJ, Byram NJ, Denville NJ, Green Pond NJ, Rockaway