Careaga Engineering has an in-house survey department with a Licensed Land Surveyor supervising the completion of Topographic (Topo) Survey work, Title Survey Work, Boundary Surveys, Minor and Major Subdivisions, ALTA/ACSM Land Title Surveys, Lines and Grades, meets and bounds deed descriptions, construction stakeout work for fences, structures, curbing, roadways, drainage systems, house additions, and more.

Critical survey scheduling requirements are easily met for all our clients, typical response time less than one week. Typical cost of boundary / title survey is $850.00 up to one acre plus $100 per corner / capped pin set.

Careaga has the capability of mobilizing separate survey crews, as a result, our clients do not have to wait. Careaga Engineering provides a wide range of surveyor services for both existing and proposed single family lots as well as large multi-lot subdivisions and commercial sites. We are also very familiar with preparation of flood insurance Elevation Certificates and LOMA applications, NJDEP permitting survey requirements, and NOV restoration plans.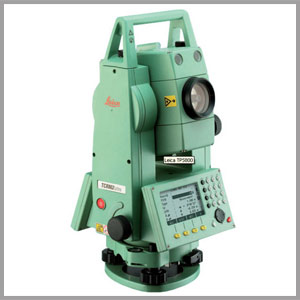 Some of the specific survey services are listed below:

Title Surveys, ALTA/ACSM Land Title Surveys per American Land Title Association and the American Congress on Surveying and Mapping requirements, Boundary Surveys, meets and bound descriptions ( deed descriptions ), boundary conflicts for attorneys and property owners

Topographical( Topo ) Surveys for lot development plans, septic designs, grading and retaining wall design

Major and Minor Subdivisions - easement and deed descriptions

Elevation Certificates, House Raising and LOMA and e-loma applications

Construction Stakeout, construction layout for land developers and excavators, fence contractors

Vacant Lot Boundary Surveys, setting lot corners (rebar, capped pins, concrete monuments,)

Foundation Stakeout, Foundation Location Surveys, As-Built and Final Surveys for C.O., elevation verification

Metes and Bounds Descriptions, ALTA/ACSM Land Title Surveys, Right-of-Way and Easement Surveys, F.E.M.A. Elevation Certificates, Preparation of Subdivision Plats, Land Use Board Applications, Mapping of Wetlands or Other Environmental Constraints
Direct all email correspondence to jeff@careagaengineering.com or call us at 973-448-0651 Subsurface Utility Mapping, Construction Lay-out, Foundation Location and Final As-Built Surveys, Building height verification, Volume Verification Surveys (Excavation Quantities)






Serving
NJ, North NJ, Northern NJ, Sussex County NJ, Morris County NJ, Passaic County NJ, Union County, Somerset County NJ, Warren County NJ, Bergen County NJ, Hunterdon County NJ, Essex County NJ, Kinnelon NJ, Oakland NJ, Wyckoff NJ, Wantage NJ, Franklin Lakes NJ, Bernards Twp NJ, Jefferson NJ, West Milford NJ, Lake Hopatcong NJ, Randolph NJ, Cedar Knolls NJ, Chatham NJ, Convent Station NJ, Chester NJ, Flanders NJ, Mount Olive NJ, Upper Saddle River NJ, Northen-NJ, Budd Lake NJ, Byram NJ, Denville NJ, Green Pond NJ, Rockaway